HGO Super Diabin Gold 180 Capsules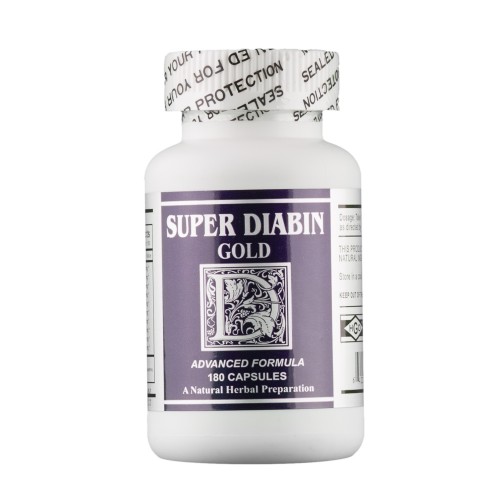 HGO Super Diabin Gold 180 Capsules
Super Diabin Gold is a natural herbal supplement that contains the following ingredients—
Uva Ursi (25 mg)
Yucca (175 mg)
Histidine (50 mg)
Adrenal (50 mg)
Chapperal (50 mg)
Devil's Claw (150 mg)
Dandelion (50 mg)
Golden Seal (25 mg)
Blueberry Leaves (50 mg)
Raspberry Leaves (50 mg)
Suggested use: Take 1-2 capsules daily or as directed by physician.
These statements have not been evaluated by the FDA. This product is not intended to diagnose, treat, cure, or prevent any disease.